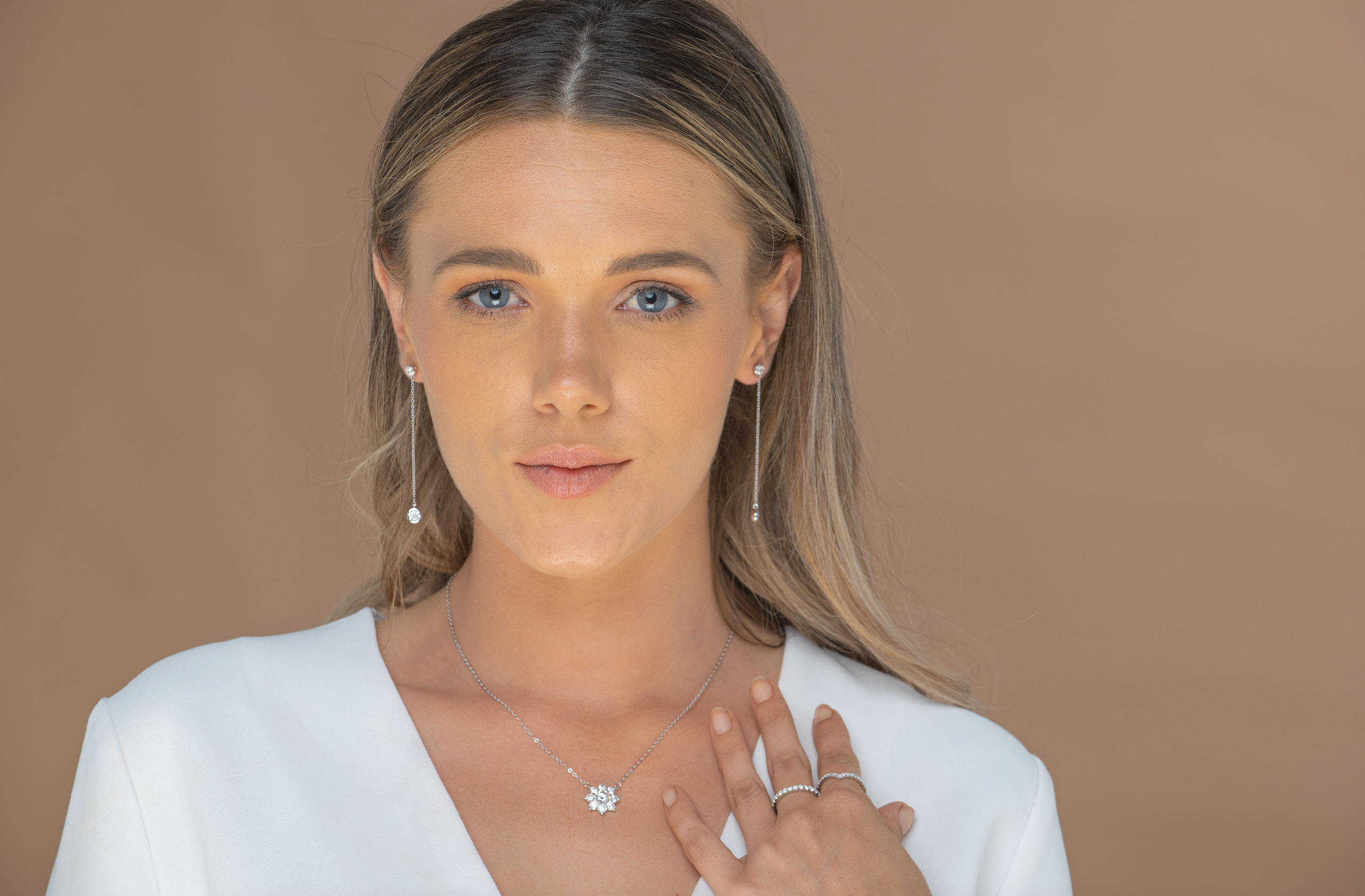 What Colour Jewellery Suits Your Skin Best?
Exquisite jewellery has the potential to complement your appearance seamlessly, however, it is imperative to be mindful of the appropriate colour scheme of jewellery that best suits you.
Luckily for you, we've created an easy guide to choosing what colour jewellery will suit you the best in 3 easy steps.
Step 1: Determine the undertone of your skin
Firstly, you need to find out the colour of your skin tone. Although your complexion may be similar to your relatives or friends, your skin undertones may not be the same.

There are 3 different types; cool, warm or neutral.
Inspect the veins on your wrist in natural lighting. Are they more of a blueish or greenish colour?

If they're blue, you have a cool undertone. If they're green, you have a warm undertone. And finally, if they're blue and green, you have a neutral undertone. 

Exceptions: Diamonds suit any skin tone and hair colour; it's an elegant safe option for anyone!

Step 2: Choose the right jewellery colour
If you have a cool skin undertone, lighter metals such as white gold, platinum and silver will suit you the best!
More yellowish jewellery such as gold, copper and rose gold will compliment people with a warm skin tone beautifully. They will glow in these recommended pieces!
Finally, those with a neutral skin tone are in luck. You will suit any colour of jewellery your heart desires. Silver, gold or rose gold- you're really spoiled for choice!
Jewellery for Gold lovers
For individuals who wish to experiment with gold accessories, the Thin Basic Hoop Earrings serve as an excellent point of initiation. These earrings are remarkably lightweight, providing utmost comfort for extended wear, and are available in mini, midi, and maxi sizes, catering to a diverse range of preferences. Gold hoops are a timeless jewellery staple that effortlessly elevate any ensemble, adding a touch of flair to one's overall look.
Wanting to opt for something that will add an extra sparkle to your outfit? Check out our classic tennis bracelet and tennis necklace.
Jewellery for Silver lovers
Should you be on the hunt for a timeless set of silver stud earrings, ideal for frequent wear, the Silver Lotus earrings are a prime choice, satisfying all the necessary criteria.

Step 3: Choose the right gemstone colour
Gemstones are a different ballgame but also suit specific undertones.

Cool undertones suit red, purple and blue gemstones. These include stones such as ruby. Garnet, amethyst sapphire, topaz and aquamarine.

Warm undertones are complimented by yellow, orange and green gemstones. These include stones such as yellow sapphire, zircon, imperial topaz, spessartite garnet, emerald and jade.
Your jewellery should make you feel special and beautiful. The best choice should speak to your heart and will radiate your beauty no matter what colour or stone it is. Also, you can always mix and match precious metal colours. If it makes you happy, it's the perfect piece for you!